More in this section
Avista Children's Services aims to support each child develop and build skills to support them towards their best life.
We do this through by providing specialist therapeutic assessments and interventions through our local Children's Disability Network Teams – or CDNTs – to children and young people with complex disabilities and/or developmental delays in the East Limerick and North Dublin catchment areas. The services are operated in partnership between Avista and the Health Service Executive (HSE) through the Progressing Disability Services (PDS) National programme.
The Avista PDS networks aims to provide all children who need services and supports to have equity of access local to them.
Avista aims to work with families to deliver services in line with the 12 principles of the Progressing Disabilities National Programme.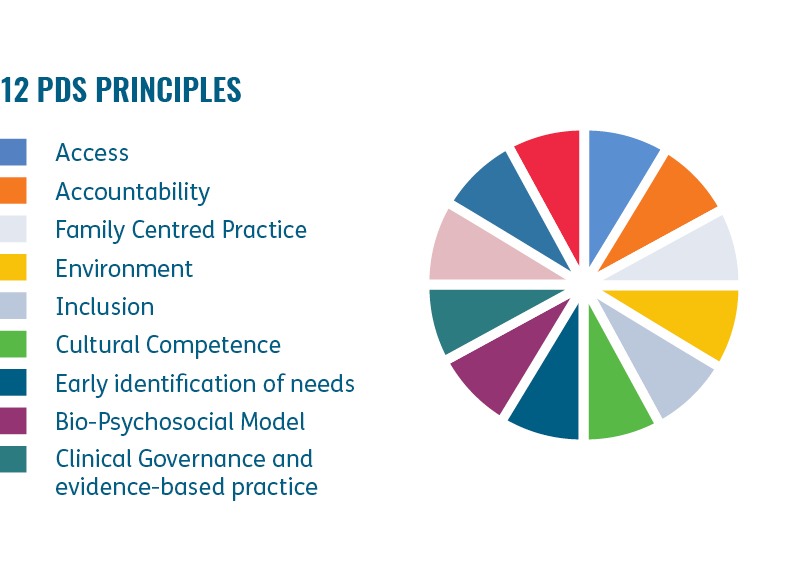 What is Progressing Disability Services – PDS?
To learn more about PDS and how it works, visit the HSE page on Progressing Disability Services and see the attached Easy Read guide on PDS and how it works (link to guide).
What Services Do Avista Disability Network Team Provide?
Our CDNT's have a variety of services that offer a wide range of interventions to support a child's goals enhancing their development. The Avista clinicians have a background in the following disciplines:
Physiotherapy.
Psychology.
Occupational Therapy.
Speech and Language Therapy.
Social Work.
Early Intervention Specialist.
Community Nursing.
Therapy Assistant.
Avista provides services to children and families at the following CDNT Networks:
AVISTA OAKRIDGE CHILDREN'S DISABILITY SERVICES NETWORK:
CDNT (Children's Disability Network Team) Cabra/ Grangegorman CDNT (Children's Disability Network Team) Blanchardstown including Oakridge Preschool, Oakridge Children's Services, Clonsilla Road, Dublin 15.
CDNT (Children's Disability Network Team) Blakestown.
AVISTA EAST LIMERICK CHILDREN'S DISABILITY SERVICES NETWORK:
CDNT East Limerick Children's Service, Eastway Business Park Limerick.